Sport & Leisure
Bunbury Banter Theatre Company CIC
The award winning Bunbury Banter Theatre Company CIC was born from a desire to make theatre accessible to all regardless of personal, physical, social or financial hardship. We passionately believe in theatre for change and that the arts is vital for everyone to access, as it provides us an intrinsic link to each other, enabling new-found understanding, empathy and even escape, universal to every individual it touches.
With this in mind we setup our Scottish Young Theatre Groups, offering participants a safe and creative environment to explore the diversity of theatre and the arts, guided by our Artistic Director and supported by a selection of industry specialists, acting as the groups mentors.
The sessions will be split into two age groups:
11 to 15 years meet every Monday during term time between 4:30pm and 6pm. These sessions will focus on building up basic theatrical skills, knowledge, games and group bonding.
The 16+ years also meet every Monday during term time, between 6:30pm and 8pm. Our sessions will be concentrating on exploring the many different performance styles and practices which can be found both in the UK theatre scene and beyond.
Both Groups take place at Carronbridge Community Hall, between Thornhill and Sanquhar in Upper Nithsdale (DG3)
Like all of our classes, our Scottish groups will look to develop student's confidence, creativity and imagination through the medium of theatre, the use of storytelling and a variety of other creative practices. Our educational programs are often described as holistic, as we structure the term's shape and yearly structure, around the needs of the group and individuals.
We have a successful background of running fun, enjoyable and interesting classes across London and the UK; and our Young Scottish Theatre Groups are setup with the same care, focus and individual attention.
Being a part of Bunbanter's Scottish Young Theatre Group offers students access to the numerous skills, practices and experiences found within the arts and are proven to improve their literacy, language and presentation skills, teamwork, social and communication skills, performance and presentation technique and cultural knowledge.
All our educational classes and workshops exist to challenge and inspire young creatives', encouraging them to explore the diversity of theatre and the arts, in a safe and supported environment, regardless of personal circumstance.
Kids Football
Wednesday 6pm – 7pm all year except school holidays. Coached by WJ Lenza.
Boys and Girls all welcome. Primary 3 to Primary 7. Free of Charge.
Tel : 01848 330245
Morton Milers
Morton Milers Running Group is an informal running group based in and around the village of Thornhill. Contact Joanne Ackland.
Mobile : 07775316562
Nithsdale Walking Works Project
Would you enjoy walking locally as part of a friendly group let by a trained volunteer Walk Leader? Then come along and join one of our walks to have fun and feel healthier!
Walks have been assessed and graded to suit all ages and abilities.
Weekly walks start at 6:30pm from Thornhill Community Centre
Pegasus Fitness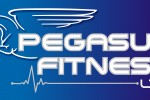 Pegasus Fitness. The friendly and local gym right on your doorstep. With all the latest equipment and a fully qualified personal trainer for all of your needs.
14 Townhead St, Thornhill, DG35NW
Tel : 01848 332505
The Root Rats
Rik's Bike Shed / Drumlanrig Cycle club
Kids coaching – wednesday afternoons and thursday evening; adult rides thursday eves