Clubs & Organisations
Scottish Songs & Scots Language
Emily Smith teaches Scottish Songs & Scots language from 7.30 – 8.30pm on Wednesdays.
Contact Claire McGinley on the number below for more information.
Tel : 01848 332307
The Root Rats
Rik's Bike Shed / Drumlanrig Cycle club
Kids coaching – wednesday afternoons and thursday evening; adult rides thursday eves
Thornhill & District Heritage Society
Aims to promote interest in the preservation of the heritage of the village of Thornhill and its surrounding districts.
Meetings are Sept – April 7:30pm at the Friendship Club. Meets last Tuesday in every month.
Annual Subscription £5
Contact Ronald Lamb on the number below for more information.
Tel : 01848 330 315
Thornhill & District Rotary Club
Thornhill Rotary Club meets weekly on Wednesday.  More information on our activities can be found on our website ,
Prospective members always welcome.
Thornhill Arts
Thornhill Arts is a group of local artists and enthusiasts with an aim to promote the arts in the area.
For more information contact Irene Mcann on the email address below.
Thornhill Bowling Club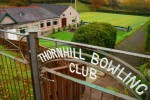 Always looking for new members, Ladies, Gents and Juniors.
First year membership Adults £15 – Juniors £3
Full Membership
Adults- £65 per year
OAP – £60 per year
Social Membership – £10 per year
Short mat bowling and carpet bowling available during the winter months.
23 East Morton Street, Thornhill, DG3 5LL
Tel : 01848 330756